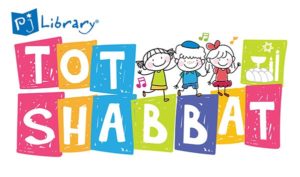 Preschoolers (0 to 6 years old) and their parents are invited to come and share a "Taste of Shabbat" at our bi-weekly Tot Shabbat Services.  Tot Shabbat is led by Rabbi Josh Gray and Rebbetzin Meg. Celebrate shabbat with challah, juice and candles. Make new friends! Everyone Welcome!
Upcoming Tot Shabbat Services at 5:30 pm:
New dates for 5784 coming soon!
October 20th
November 17th
December 15th
Spread the word everyone is invited!