The Brotherhood supports Temple Isaiah in stimulating Jewish religious activities, fostering cultural and educational advancement among its members and the Jewish people at large, and promoting the spirit of comradeship through service to the Temple and the greater community. Some of the major activities that Brotherhood sponsors or participates in throughout the year are:
Comedy Night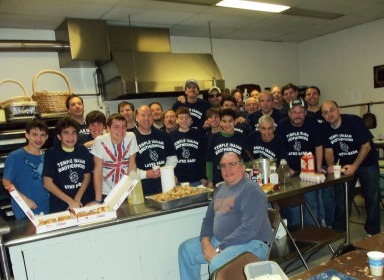 Bernie Friend Latke Bash
Purim Carnival
Brotherhood Led Shabbat
Brookhaven Clean-up & Plant-in
End-of-Year BBQ
Softball
Las Vegas Night
Recently we funded or supported (fully or partially) the following projects and activities:
New temple freezer, Summer Sizzles Barbecue, Refurbish temple stove, New lighting for lobby,                            Summer camp scholarship fund, College Scholarship, Scholar-in-Residence Breakfast
We meet monthly, usually for breakfast on Sunday mornings.  Sometimes we have guest speakers.  Join us to schmooze with the guys while enjoying bagels, coffee, and other treats.  Annual dues are $75.  New and first-year members are free.
Shana Tovah!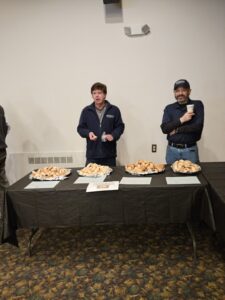 Purchase tickets:
SAVE THE DATE: